Are you looking for a new experience, facing new challenges and attractive salaries?
AEON Shipping LLC is based in Dubai and has over a decade of experience in the shipping and logistics sector locally and Internationally. Hence you will get International exploration and also a friendly workplace environment. Meet targets achieve sales and earn incentives added to your basic salary.
Shipping always looking for hardworking, dedicated and energetic individuals who are looking for career growth through hard work, commitment to responsibilities and knowledge. We offer only full-time employment and believe employees to work challenging and gain the respect and appreciation of the management team.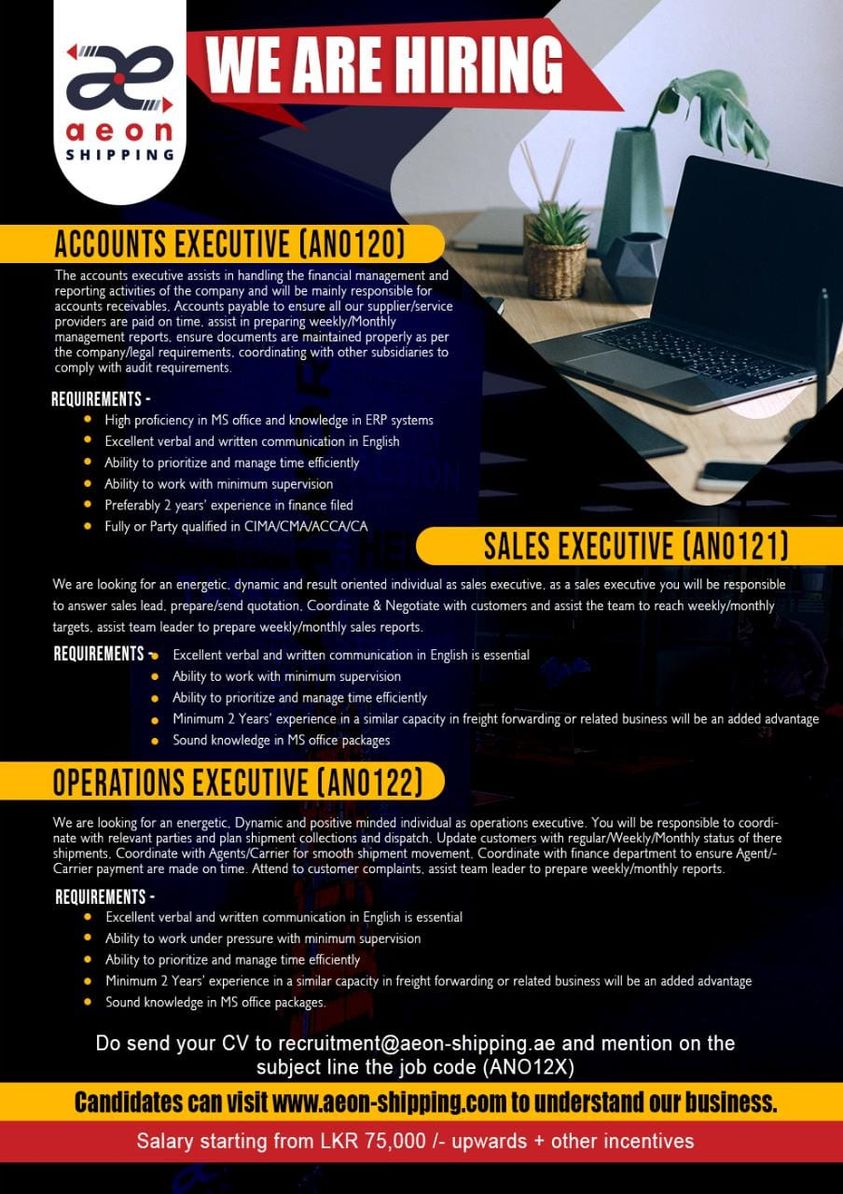 Apply Now