We specialize in Car shipping in Dubai - From or to Dubai, UAE - USA, UK, Canada, Asia, Africa, Europe, Australia and more than 50 countries worldwide.
Our Process :
Car shipping, our flagship service has been streamlined to offer you the best possible rates. We at Aeon Shipping LLC securely ship over a thousand automobiles each year to more than 50 countries worldwide. We help hundreds of natives (Emiratis) and expatriates from all walks of life to ship luxury (high), medium and low range automobiles from Dubai and other parts of the UAE each year. Working in this highly specialized field of work for nearly a decade has given us the expertise to execute timely, damage-free shipments to practically any destination in the world. We learnt the trade the hard way, experience has taught us to pay attention to detail and that the small things matter, for a perfect shipment.
We specialize in shipping cars and understand how valuable a car could be to a family, business or an individual. Our equipment, staff, agents and procedures are fine-tuned to offer cost-effective, safe and timely shipping solutions to individuals and corporate clients alike. We provide bespoke international car moving services, no matter what your requirements may be. You could be an expatriate planning to ship your car back home for the vacation, a corporate client that requires cost-effective shipping services for multiple cars or someone who just purchased their first exotic luxury sports car. No matter the make and model, we are here to help. Feel free to read through this page for detailed information on how the car shipping experts work at Aeon.
How We Ship
The mode of shipment varies by destination, customer requirement, budget and availability. Talk to us, and we will be happy to suggest a mode of shipment that suits you best. Read on, for a rundown on the general modes of automobile shipping.
Shipping in Containers by Sea (Sea Freight)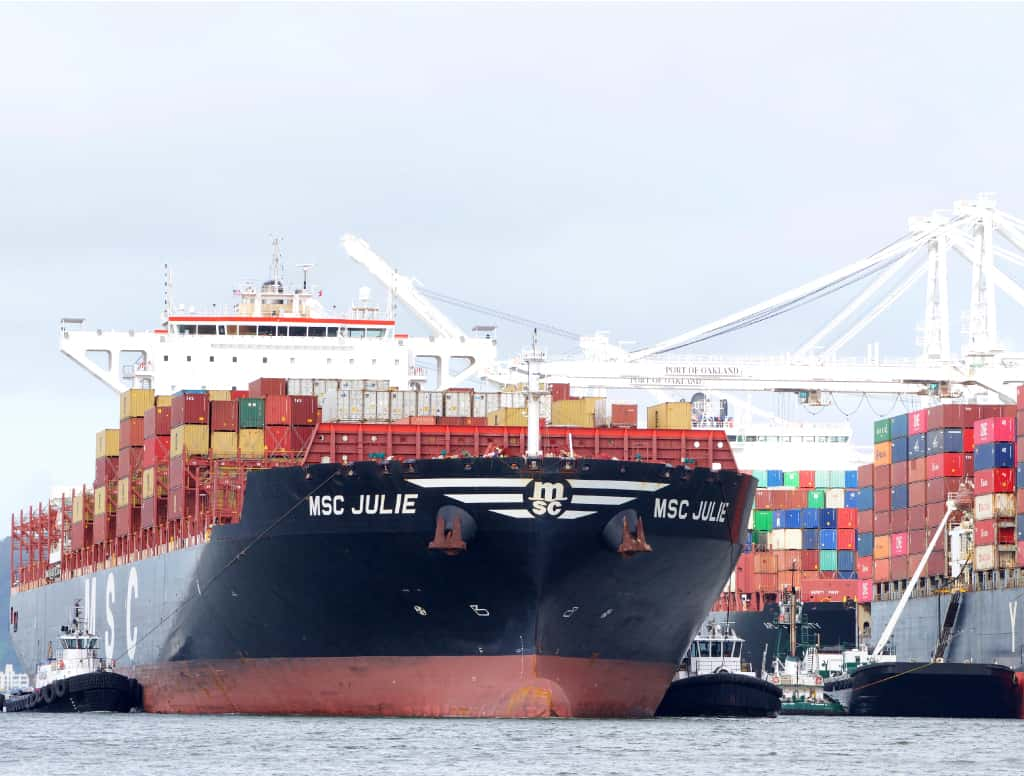 We utilize industry-grade containers that are able to withstand loading, unloading, storage, shipment and handling. Containers could either be dedicated or consolidated. Dedicated containers are ideal for medium to high range/classic cars whereas consolidated or shared containers are more suited to those who are on a budget. There is no hard and fast rule here, you get to decide how we ship your car.
If you need guidance on choosing between a dedicated or consolidated container, firstly a dedicated container guarantees exclusivity, all the space in the container belongs to you. This method is commonly used by those who own exotic luxury cars or for those who would like to ship other items along with their car, if this is the case, please give us more information on the items you would like to ship.
With respect to consolidated (shared) containers, this mode is most often chosen by commercial clients looking for a cost-effective, secure shipment. Save time and money by loading 3 to 4 cars in a single 40ft. container.
| Benefits | What you should know |
| --- | --- |
| Exclusivity (dedicated containers only) | Prices are slightly higher when compared with other modes |
| Extra space in dedicated containers allows loading of additional cargo | It is likely that your car will be handled multiple times during shipment |
| Minimal chances of delay, vessels sail as per schedule even if minimum cargo requirements are not met | |
| Highly secure | |
Shipping in Roll-on Roll-off (RORO) Carriers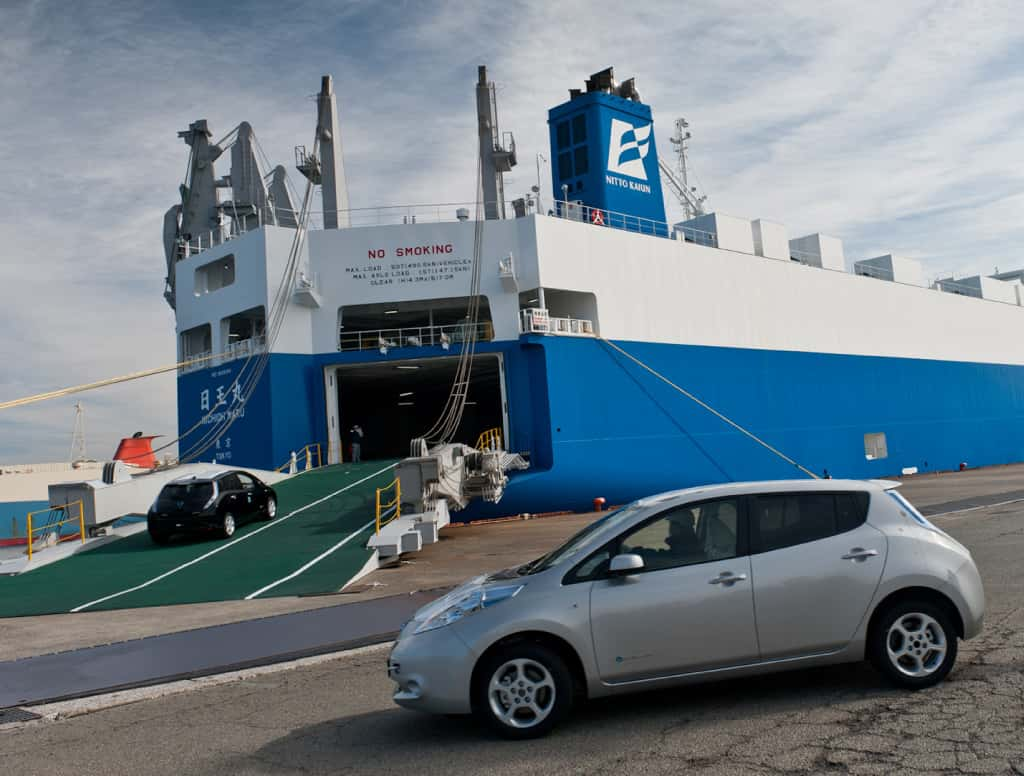 Car shipping in RORO carriers is one of the most economical options for shipping cars, motorcycles, trucks, or practically anything on wheels. RORO ships are large vessels specifically designed to transport automobiles and other wheeled cargo using purpose-built ramps. When you ship a car, you will have to pay the shipping company at your origin, relevant authorities, clearance agents and the shipping company at the destination.
With respect to scheduling, it is best to plan well ahead if you are thinking about using RORO services, vessels sail on a fortnightly basis. Your motorcar should be free of any personal possessions and in perfect working condition as the car would be driven in and out of the vessel by crew members.
| Benefits | What you should know |
| --- | --- |
| Lower rates than container shipping | Vessels sail every 2 to 3 weeks |
| Greater convenience | Not as secure as container shipping |
| Not subject to terminal handling charges at the destination | |
Air Freight Services for Cars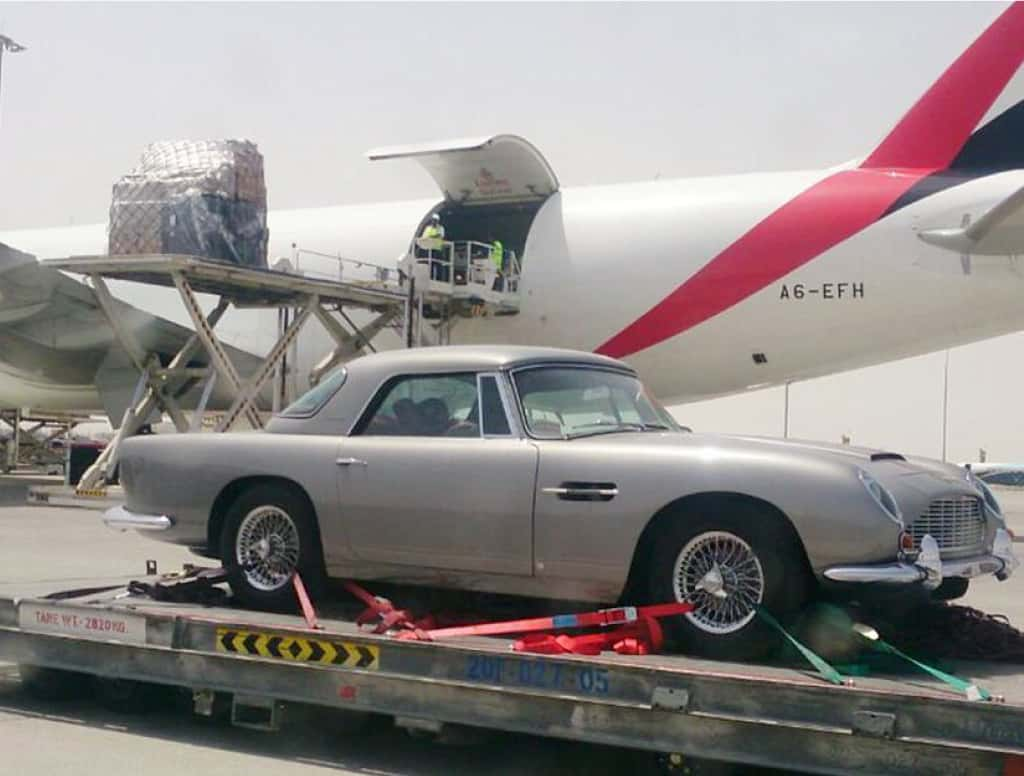 Air freight services is the best option if you are looking for international automobile moving services with quick delivery. Aeon Shipping works with the top airlines in the world and can provide secure, affordable shipping services. Air freight charges are usually higher than other modes of shipment but delivery is much quicker. Delivery usually takes between 1 and 7 days for international car transportation.
Before you consider opting for air freight, the main factors you should consider are budget, delivery time and reliability. The cost is going to be considerably higher in comparison to other modes, delivery is significantly faster and air freight can be considered as the more reliable option when it comes to potential delays. Cargo flights operate on a daily basis in most major destinations whereas vessels sail on a weekly basis, therefore, in case of a delay, your car could be shipped on the next flight with no more than a 24-hour delay.
| Benefits | What you should know |
| --- | --- |
| Delivery within 1-7 days | Most expensive mode of shipment |
| Highly reliable (daily flights) | |
Land Freight Service for Automobiles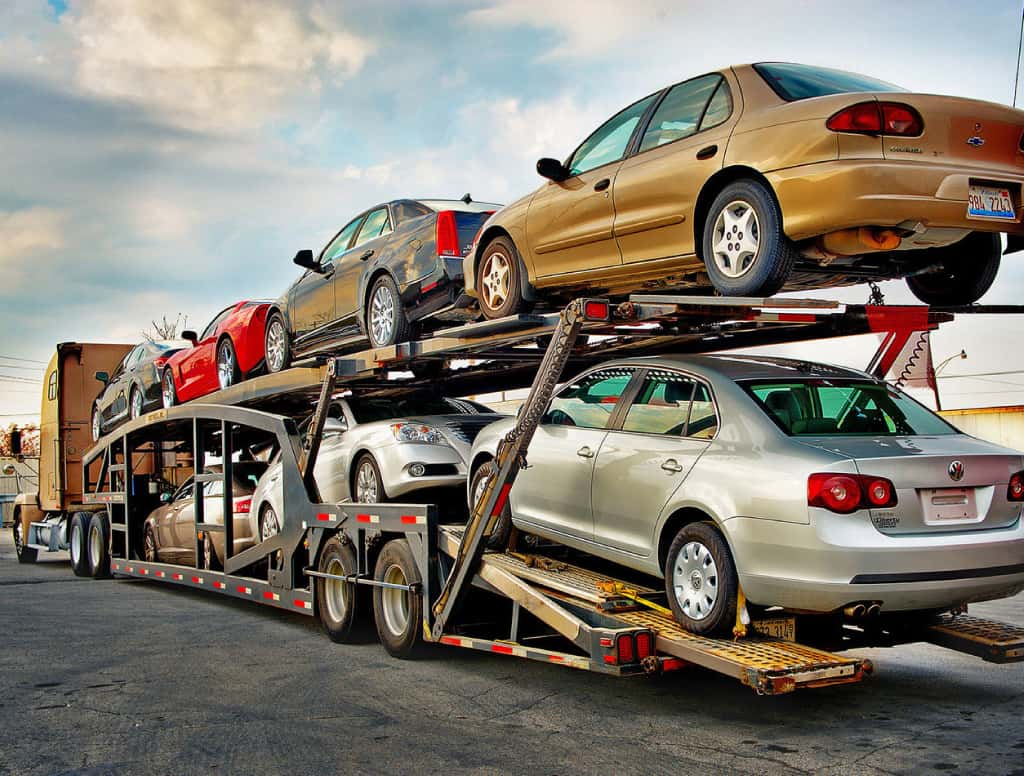 If you are located in one of the Gulf Cooperation Council states (G.C.C), Egypt or Yemen, you can make use of our car moving service by road. You could ship via dedicated trucks or use a shared service, the latter is the cheaper option.
What you need to get started
Speak to one of our expert consultants for information on how to get started. In general, your car should be in working condition and you should have a valid passport/VISA (for expatriates) to get started. In addition, an export certificate is required for cars leaving the UAE. Drive to your nearest RTA (Roads and Transports Authority) to obtain your export certificate. It is mandatory for the owner of the vehicle to be present at the RTA when the export certificate is being issued. You could then drop your car off at our warehouse, or we can pick it up for you.
Car Shipping: What we do when you choose to ship with us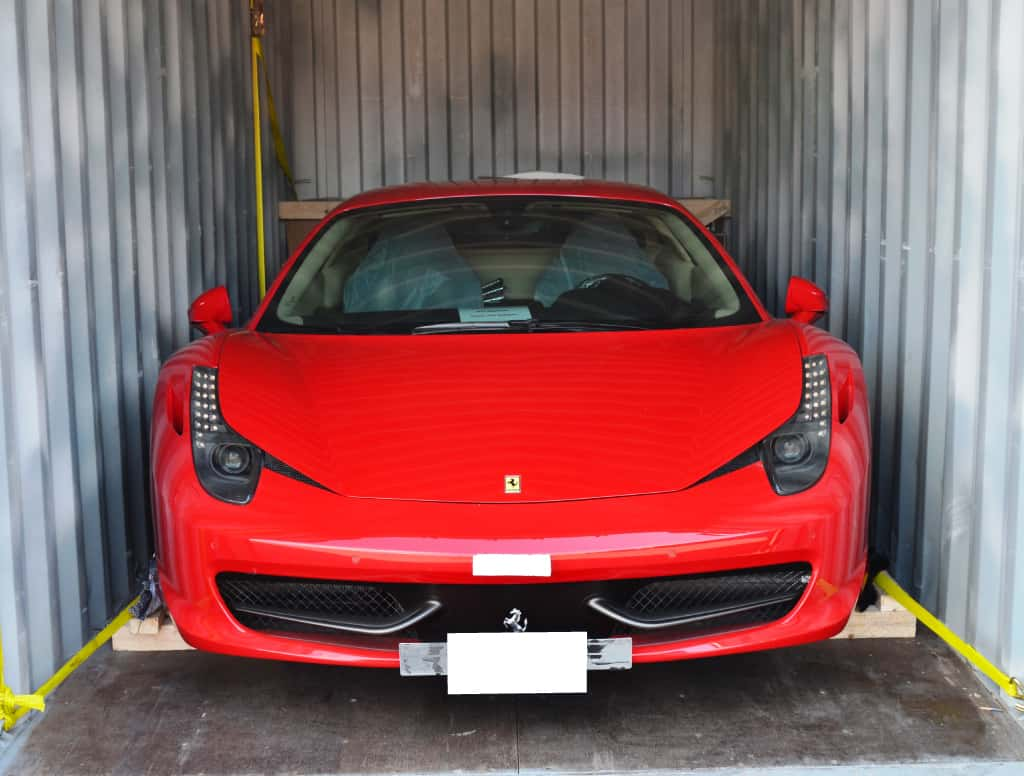 When you give us the green light, we first conduct a detailed inspection of your car. This information will be recorded and a report that documents details of your vehicle, body-related information, scratches (if any) mileage etc. is produced.
Your vehicle is then carefully loaded into a container by seasoned professionals under expert supervision. We use protective covers on the corners of doors, seats and other areas that are likely to get damaged during the loading process. After your car is successfully loaded into the container, wooden bracing is utilized to make sure that your car remains steady during the journey. Bracing ensures that your car does not move forward or backwards in the container.
Additionally, your car is fastened to the container bed using high-quality belts that can support up to 5 tons of weight. This process is known as lashing. Our customers ship with confidence knowing that we use 5-ton industry-grade, top of the line lashing material. This is a very important aspect that concerns the safety of your vehicle. A number of shipping companies in the region use substandard lashing material to increase profit margins. We strongly detest such unsavory business practices and firmly believe in increasing our margins through customer retention and the provision of high-quality services.
Once lashing is complete, final checks are carried out to verify that your car has been secured in accordance with international shipping standards. Moreover, a copy of your passport is sent to the port in order to obtain the export declaration. When the paperwork is ready, your car is sent to the port by land trailer (large cargo trucks), the car will be inspected by customs authorities and a formal audit will be conducted. Following the completion of customs formalities, your car will be loaded onto the vessel for shipment.
Where We Ship
When you have been in the car transportation business for as long as we have, one of the most important benefits is that we get an opportunity to build a large network of freight forwarders, shipping liners and customs clearance agents around the world. We make use of these reliable connections to provide reliable car shipping services to over 50 countries and 1000 destinations worldwide.
North and South America
Take advantage of our full range of shipping services to any one of the hundreds of major ports in the Americas. Ship to the United States, Canada, or even the Bahamas.
Click for more information
Europe
A complete range of shipping modes is available to your favorite destinations in Europe. Ship with ease to the United Kingdom, France, Germany or even Latvia or Malta.
Click for more information
Africa
We have worked extremely hard over the years to be able to offer shipping services to over 25 countries in the vast continent of Africa. Ship to Nigeria, Kenya, South Africa Sudan and more.
Click for more information
Asia and the Middle East
We specialize in international automobile relocation to the Middle East, especially Gulf Cooperation Council (G.C.C) countries. Ship your car from Dubai, Ajman, Sharjah or any major state in the UAE.
Click for more information
Australia and New Zealand
Ship your car to any major city in Australia or New Zealand.
Click for more information
What and When We Ship
We ship luxury sports cars, ordinary saloons/sedans, limousines, SUVs and practically anything else that fits in a container. No matter the value of your vehicle, low, medium or high, we have the perfect shipping solution for you.
If you are wondering how often our ships sail and how you could receive your car at your preferred date, a majority of ships sail on a fortnightly basis. Speak to one of our consultants and they will provide guidance on delivery dates. The frequency of sailing varies by destination and mode of shipment. RORO carriers usually sail once a month. When it comes to air freight, most destinations have 2 flights a week, and some, a flight a day.
How long it takes
Again, this varies with the mode of shipment you choose. Sailing time for sea freight takes between 2 and 5 days for an export from the UAE to GCC countries. A shipment to Europe usually takes between 3 and 4 weeks, between 7 and 15 days to East Africa and between 30 and 45 days to West Africa. The information provided here is a general guide and transit time depends on a number of external factors such as weather and carrier schedules.
What it costs
How much does it cost to ship my car is one of the most common questions in the car shipping industry.
If you're wondering about price, we guarantee that the rate we offer is final. The cost-to-ship a car can vary due to a number of external factors including the price of fuel (crude oil), exchange rates and the replacement and maintenance of shipping equipment. We offer fair rates, in accordance with industry standards.
A number of self-proclaimed cheap car shipping companies or so called auto-shipping brokers trap customers by sending quotes with attractive rates to lure them in, and then impose additional charge prior to clearing the shipment or in worse cases, the company refuses to release the shipment without the additional fees imposed by them being paid. This could result in unnecessary delays and disputes. This unsavory marketing technique is called the bait-and-switch.
Our customers rest assured knowing that with Aeon, you get one FINAL rate, and before the shipment is dispatched.
We offer a variety of insurance policies to suit your individual needs, talk to one of our consultants for more information.
Click here for a free, quick and detailed quotation with the best auto shipping rates in the region.
Get free quote
Why Choose Us? What sets us apart
Aeon have a dedicated team of car shipping experts who have spent a large chunk of their working lives in this field of work. Our team is on hand, eager to guide you every step of the way. Our team of automobile enthusiasts love what they do and will complete every step of the process with great care and professionalism.